MultiCycle – Final Review Meeting
MultiCycle has been a highly ambitious collaborative R&D project in which AXIA has been participating and leading its Innovation management activities. As an Innovation Action Horizon 2020-funded project, MultiCycle has been driven by its industrial commercialization ambitions, aiming to produce high-impact innovation and generate value in its target markets.

"An extremely interesting exploitation journey within the MultiCycle project comes to its end… a very challenging pathway, a very promising innovation area… can't wait to see some of the key result reaching the real market AXIA supported these activities with a special exploitation toolkit for all the partners of the consortium… time for action has come"
Dr Marinella Tsakalova has been the Exploitation manager of MultiCycle, seeing the project to its completion and coordinating AXIA's activities in the project. AXIA had a dual role in the project.

Contributing to the assessment of the value chains generated in Multicycle, AXIA develops a Decision Support Tool for the identification of those pathways that will fulfil criteria related to cost, environment and energy.
As Innovation Enablers, AXIA was also leading the exploitation activities of the project by the development of individual exploitation plans, circular economy business model scan and key exploitable results assessment.

We are happy to accomplish the journey within this high innovative area. Special thanks to all the consortium for the great collaboration.

Check out project's website here : https://lnkd.in/euGuyY7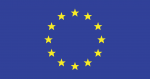 This project has received funding for the European Union H2020's research and innovation program under the grant agreement number 814485.