AXIA's and LEE-BED Phase I partners' publication
Under the lead of Fraunhofer, AXIA Innovation made one publication related to the LEE-BED project, along with DTI, CPI, ITENE, SIE and TPU. The publication titled: "Accelerating sustainable development and production of nanomaterials and printed electronics" has aimed at highlighting the LEE-BED open innovation test bed for printed electronics (PE), offering a time-efficient three-step process accessible via an online single entry point for easy involvement. As printed and embedded electronics are considered game changing for electronics industry, and various R&D groups worldwide have already achieved remarkable progress, it is valuable to establish a SEP where industries and businesses can have access. Under this concept, new ideas can come to life, developing prototypes, and transferring knowledge to interested parties from SMEs to global OEMs with or without previous involvement with PE. The first step (LEE-BED Phase 1) includes a multi-dimensional assessment of technical feasibility, economic viability, environmental sustainability, safety, and intellectual property before developing any prototype. This has successfully been applied to industry partners from construction, automotive, labelling, and luxury brands, offering novel functionalities and additional aesthetics through PE in their business practices. In this way, LEE-BED has established a collaborative platform for PE innovation sharing key learnings and opportunities.
For more information you can visit: https://www.e3s-conferences.org/articles/e3sconf/pdf/2022/16/e3sconf_lcm2022_11007.pdf
To access the LEEBED website please follow the link: https://lee-bed.eu/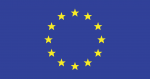 This project has received funding for the European Union H2020's research and innovation program under the grant agreement number 814485.