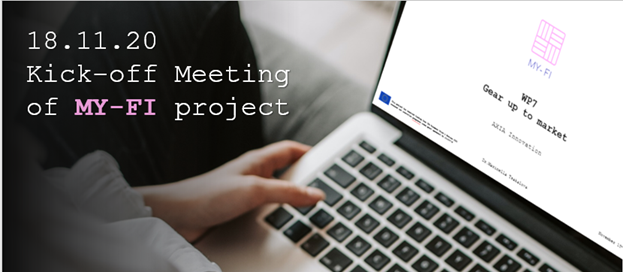 MY-FI kick-off meeting
My-Fi project is kicking off! We are delighted to team up with 13 experts from 6 EU countries towards the development of innovative circular and competitive textile with advanced myco-fibers!
AXIA was leading WP7 focusing on Innovation impacts of the project contributing to the creation of new business models and the monitoring of the market to address business opportunities.

This project has received funding for the European Union H2020's research and innovation program under the grant agreement number 101000719.