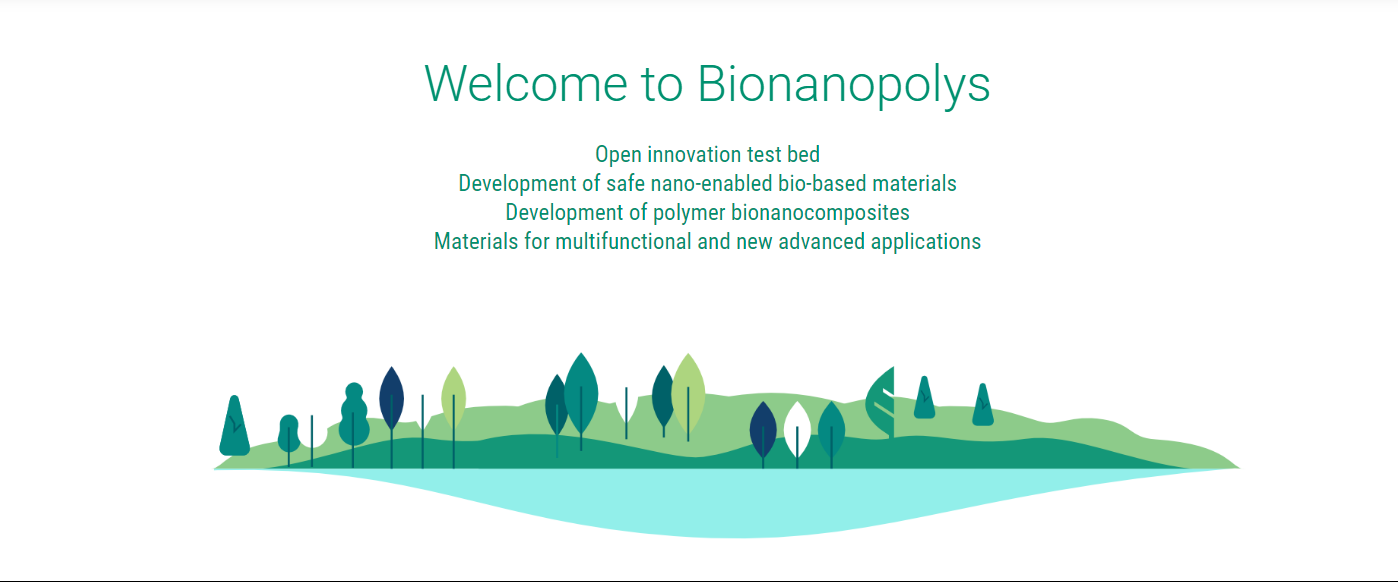 H2020 Bionanopolys: Open Innovation Test Bed for developing safe nano-enabled bio-based materials and polymer bionanocomposites for multifunctional and new advanced applications
Grant agreement ID: 953206
Funded under: DT-NMBP-04-2020 – Open Innovation Test Beds for nano-enabled bio-based materials (IA)
Nano-enabled bio-based materials can combine the best of unique functionalities: biocompatibility and sustainability. However, their development, testing and regulatory compliance processes are often far beyond the capabilities – financial and technical – of the innovators that seek to commercialise them. The EU-funded BIONANOPOLYS project aims to launch an open, innovative test bed for the design, development, testing, regulatory and environmental assessment, and upscaling of promising nano-enabled bio-based materials. With easy access to users across Europe, it will foster collaboration and innovation to secure Europe's lead in a field with growing influence in areas from packaging and coatings to biomedicine.
For more information visit H2020 website: https://www.bionanopolys.eu/

This project has received funding for the European Union H2020's research and innovation program under the grant agreement number 953206.