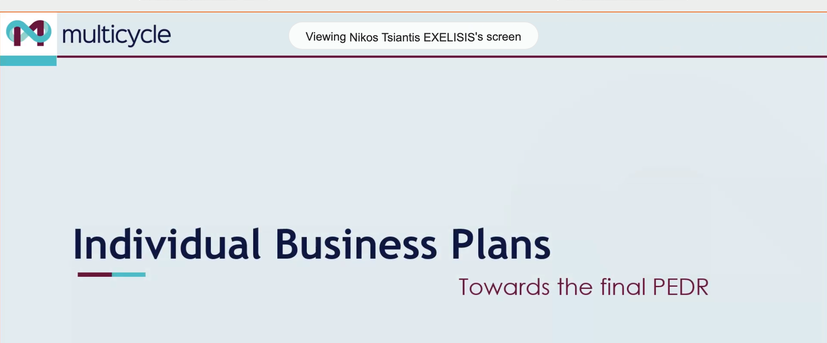 MultiCycle 30M General Meeting
Axia Innovation and Exelisis will participate in the MultiCycle M30 General Meeting held remotely today and tomorrow!
Axia Innovation is responsible for the exploitation of the project results and will present tomorrow the work performed by Marinella Tsakalova and Ioanna Deligkiozi for the tailor-made Individual Business Plans designed for the industrial partners.
Today the work relates to the Decision Support Tool by AXIA.
For more information about the MultiCycle project visit: http://multicycle-project.eu/

This project has received funding for the European Union H2020's research and innovation program under the grant agreement number 820695.