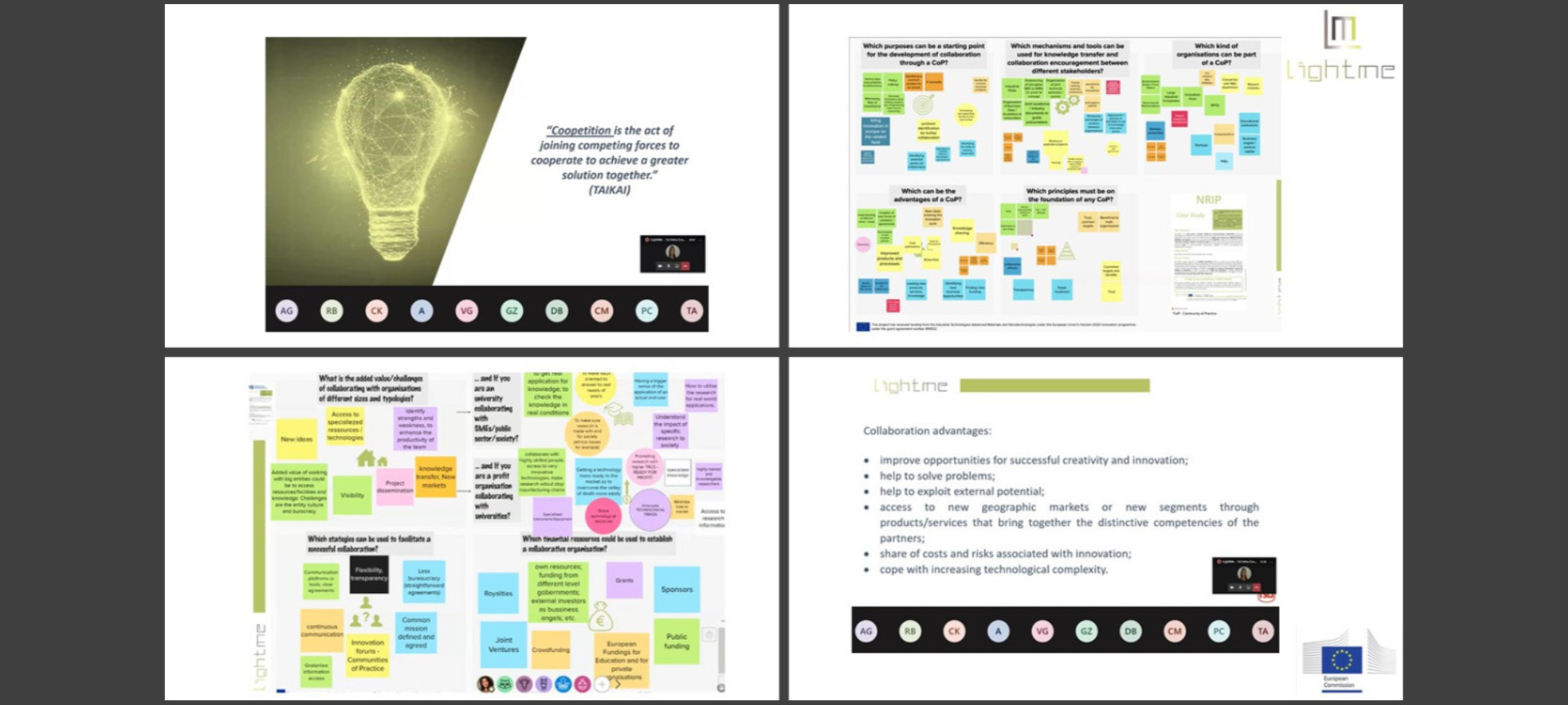 LightMe Internal Ecosystem Training
Axia Innovation participated in the 1️st Internal Ecosystem Training event organized by our partners EWF – European Welding Federation in collaboration with ISQ in the framework of LightMe project.
The exciting topic of `Collaboration Management` was examined in direct relation to the goals and management structure of the LightMe project.
The training also included an interactive session where participants split into groups and brainstormed on
Internal collaboration
External collaboration
Collaboration between large and small organisations
Encouraging collaboration

This project has received funding for the European Union H2020's research and innovation program under the grant agreement number 814552.