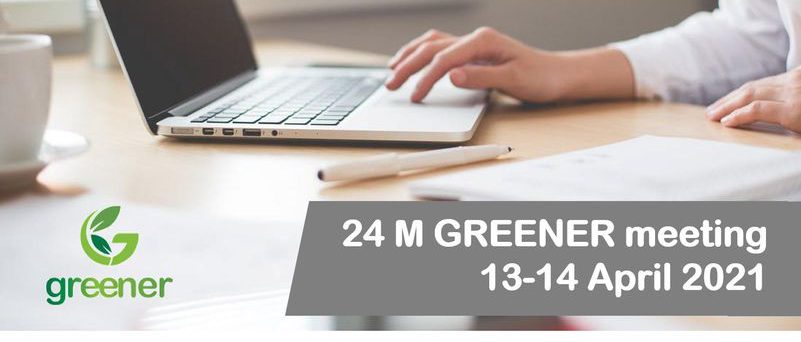 GREENER 24M meeting
Axia Innovation participated in the 24M meeting of the GREENER project.
The meeting was held online on 13 and 14 April 2021.
AXIA is leading Dissemination and Communication Activities as well as Training Sessions during the Project, as we were happy to present them to the consortium.

This project has received funding for the European Union H2020's research and innovation program under the grand agreement number 826312.