AXIA at My-FI Meeting in Chieti, Italy
In a two-day engagement, our colleague, Cristina Onorato, actively participated in the 36th General Meeting and the Stakeholder Advisory Board (SAB) gathering of My-FI, held in Chieti, Italy. This meeting was organized by the Dyloan BOND factory and served as a platform for exchanging cutting-edge insights.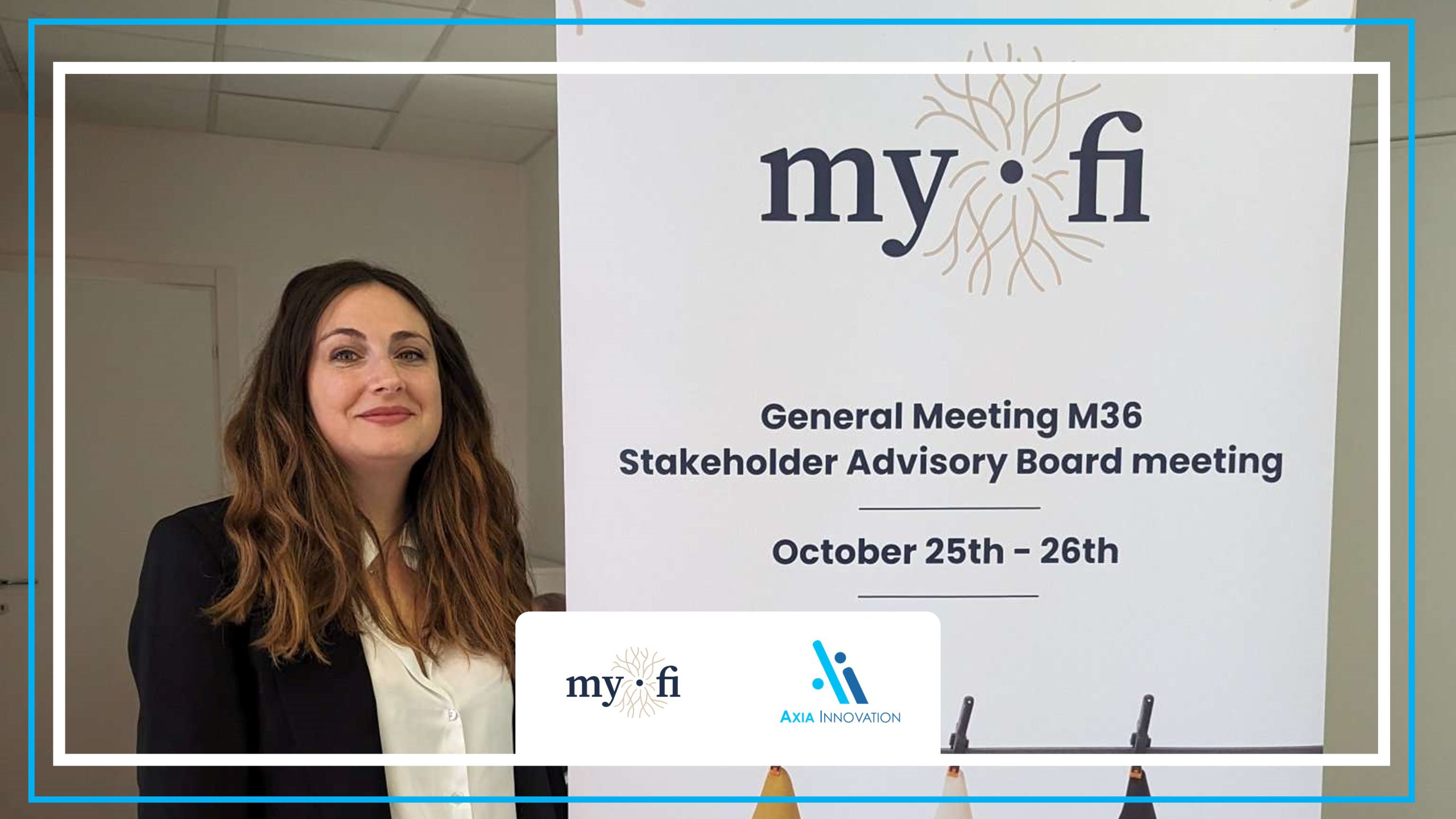 AXIA is entrusted with WP7 activities, focusing on the exploitation of the groundbreaking mycelium-based product developed within the project.
Our responsibilities encompass the following key tasks:
Patent Knowledge and IPR Management: We conducted an extensive patent mapping exercise in mycelium-based material bio-fabrication, encompassing finishing and prototyping. Our analysis unveiled a remarkable surge in patent applications in recent years, underscoring the ongoing innovation and growth within this dynamic field.
Competitive Landscape Analysis: A comprehensive competitive landscape evaluation was undertaken to identify key players and market trends in plant-based leather development. Our recent findings revealed a significant uptick in adopting mycelium-based materials within the clothing and apparel industry, with projections pointing towards a sustained upward trajectory in the years to come.
Exploitation Plan: Our presentation included a detailed overview of the business plan and financial analysis results. Initial cash flow analysis for the mycelium-based material bio-fabrication process showcased promising returns on investment and a favorable payback period.
The dedication and diligence put forth in this endeavor will be further expanded upon in the upcoming final year of the project. We encourage you to stay connected for forthcoming updates on our progress, and for a more comprehensive overview.
For more information about the My-FI project, please visit the My-FI website.
🌱💼 #MyceliumInnovation #SustainableMaterials #AXIAInnovation
My-FI project has received funding from the European Union's Horizon 2020 research and innovation programme under grant agreement No 101000719.