AXIA at GREEN LOOP Consortium and Review Meeting 12M
AXIA Innovation played an active role in both the consortium and review meetings for the GREEN LOOP project, held on September 19 th and 20 th at the Fraunhofer HTL in Bayreuth, Germany. The initial meeting focused on presenting the project's 6-month progress, while the subsequent meeting aimed to showcase one year's worth of work and outline future directions to the European Commission.
GREEN LOOP's primary goal is to address innovative solutions for bio-based materials with a circular business mindset, aiming to overcome barriers related to new manufacturing tools, energy efficiency enhancements, and sustainable value chains. During the meeting, AXIA presented its substantial one-year efforts, particularly in WP 7, where the initial exploitation plan was developed. This plan encompassed external market conditions and internal business strategies across three key value chains: bio-rubber materials for construction, bio-plastic materials for beverage packaging, and wood composite materials for appliances and tooling.
Furthermore, AXIA actively contributed to WP 2 by conducting an assessment of these value chains, identifying both the potential benefits and challenges associated with GREEN LOOP's initiatives in promoting circular economy principles.
The meeting also included a visit to Fraunhofer's facilities, providing a platform to showcase the progress of each biomaterial. This gathering served as an excellent opportunity for AXIA to engage with fellow consortium partners, fostering discussions, sharing insights, and planning for future steps.
For those seeking further information about the GREEN LOOP project and its recent advancements, you can explore the project's website at https://www.greenloop-project.eu
Topic: HORIZON-CL4-2021-TWIN-TRANSITION-01-05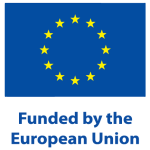 Funded by the European Union. Views and opinions expressed are however those of the author(s) only and do not necessarily reflect those of the European Union or HADEA. Neither the European Union nor the granting authority can be held responsible for them.